Mission: To reduce student mobility by providing families with the tools and resources they need to make an informed decision about housing options that keep students stable and engaged in their school community.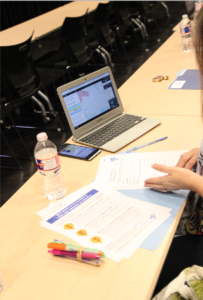 WHAT WE DO
Mobility Blueprint launched in 2016 with a pilot of 18 Austin ISD schools and expanded to serve all AISD schools in the 2016-2017 school year.
Mobility Blueprint Components
1.  Mobility Map – Web-based tool to help families find available housing within their school boundaries
2. Mobility Training – In-person and web-based training for school staff on Mobility Blueprint tools and resources
3. Mobility Tools – Family and community resources, including customized school flyers and marketing pages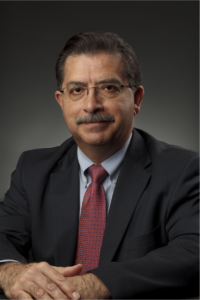 Doyle Valdez was born and raised in Austin, Texas.  Upon graduating from Reagan High School, he worked full time while attending St. Edward's University.  His strong love for family and community, as well as his deep understanding of the unique diversity in Austin, led him to run for the Austin ISD school board.  In 1998, Mr. Valdez was elected Vice President of the Austin Independent School District Board of Trustees.  After serving four years as Vice President, he was elected President in 2002.  Serving as President of the Austin ISD Board of Trustees from 2002 to May 2006, he helped evaluate, establish, and institute public education policy while serving as the media and community spokesperson.
Wanting to continue his work in the educational realm, Mr. Valdez created Advancing America, LLC, a consulting company that has established educational programs in Austin ISD, Round Rock ISD and Manor ISD since 2008.  Advancing America provides training and resources needed for the academic success of the rising generation, and is currently hosting the ePromotora and Ready,Set,College! programs in neighboring schools.
In 2014, Mr. Valdez created Community Key, Inc., a local organization dedicated to unlocking community engagement through a series of innovative programs and experiences. Community Key hosted the Feria Aprender, the largest Spanish-language education event in Central Texas, in 2014 and 2015.
In 2015, Mr. Valdez started Mobility Blueprint, Inc., an integrated technology platform designed to decrease student mobility, thereby improving student outcomes.  The platform utilizes school boundaries and real time apartment rental information that is used to identify, communicate and provide resources to families and schools.  Mobility Blueprint's Map is a new way to find a place to live without disrupting your child's schooling.  It provides assistance to help families locate housing inside the school boundary, or if a move cannot be avoided, it provides resources for assisting with a smooth transition to a new school. 
Mr. Valdez has served on the Advisory Board for the Ann Richards School for Young Women, the board of E3 Alliance, and the board of Austin Partners in Education (APIE). He has also served on the Austin Area Research Organization (AARO) board since 2007. In addition, Mr. Valdez is the President and owner of Valco Resource Management, Inc., an oil and gas consulting firm that has been in business for over 30 years.